Donations are also accepted through Venmo @TheDZFoundation

CLICK ON AN EVENT TO VIEW THE FULL PHOTO ALBUM
---
---
---
---
---
The DZ Foundation wishes to recognize and thank the following people
and organizations for their outstanding fundraising efforts and support:

Tau Kappa Epsilon and Phi Sigma Sigma, Towson Chapters:
Bowl-a-thon with proceeds donated to The DZ Foundation

Delta Gamma and Tau Kappa Epsilon, Hofstra Chapters:
Hosting a bake sale for The DZ Foundation and selling wristbands on the Hofstra University Campus

Karin Goldstein and Edge Lifestyles Gym in Oakland, NJ:
Hosting a spin class to benefit The DZ Foundation

Tau Kappa Epsilon, University of Maryland Chapter:
Selling "ZOLOSTRONG" wristbands to benefit The DZ Foundation

Brad Muser:
Organizing the Annual DZF March Madness Block Pool


---
Goalie Helmet Custom-Painted in Dan's Memory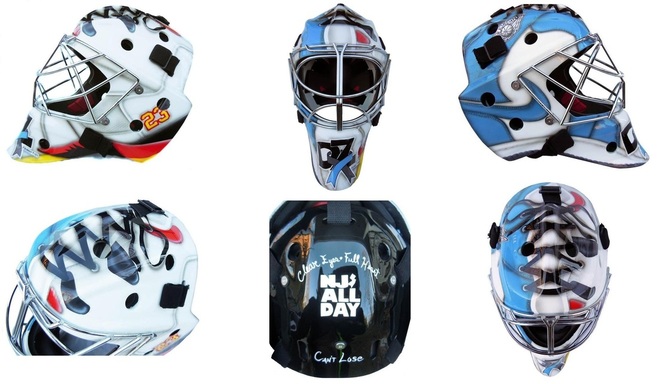 Dan's cousin, Mike Horowitz, won a State championship in 2005 as goalie for Randolph High School's lacrosse team, and was named "All State" goalie in 2007. He went on to play lacrosse at Muhlenberg College, where he was named two-time all Centennial Conference goalie. Mike is now the Assistant Coach for the Fairleigh Dickinson University lacrosse program and plays in the Player's Lacrosse League in Pennsylvania. Lacrosse is a big part of his life, and Mike had his goalie mask custom-painted in Dan's memory, so that Dan will be with him every time he walks onto the field.
"I was always so excited to hear that Dan was coming to one of my lacrosse games. For some reason, I always played my best when he was in the stands. So when it was time to get my mask painted, I knew it would be the perfect tribute.
Dan and I made countless trips to the mall with our grandpa as we always knew he would spoil each of us with a new pair of sneakers. Some of my favorite memories with Dan took place discussing our impeccable fashion sense with "Pop."
I wanted to incorporate a few things into this mask: Jordan sneakers (Dan's favorite), the state of New Jersey (both of our favorite), Dan's favorite quote, Mahwah and the University of Maryland, which are seen in the color scheme on each side of the mask, and the DZ foundation.
I'm so proud to wear a mask which pays homage to one of the coolest people I've ever known. I hope it continues to keep his memory alive just like his friends, family and the DZ Foundation have done such an incredible job of doing".

-Mike

Thank you to Ryan Smith of
Royal Essex Custom Airbrushing
for his beautiful artwork.
---
March 6, 2012 Hofstra Bake Sale!

A HEARTFELT THANK YOU TO MEGAN HARTWICK, OF MAHWAH, NJ, HER SISTERS OF DELTA GAMMA, HOFSTRA CHAPTER, AND THE BROTHERS OF TAU KAPPA EPSILON, HOFSTRA CHAPTER, FOR RAISING OVER $535 FOR THE DZ FOUNDATION AT TODAY'S BAKE SALE!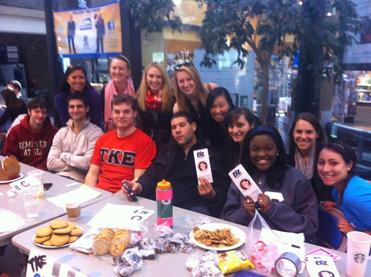 January 15, 2012 3-on-3 Basketball Tournament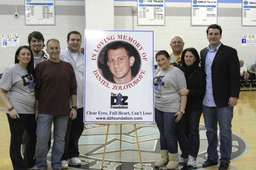 ---
Mahwah Patch : BBall Tournament Raises $15K In Memory Of Late Mahwah Player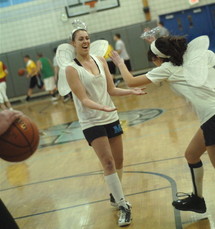 ---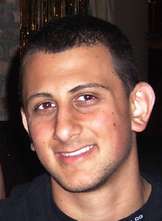 ---